The Leader In Fountain Technology & Commercial Water FeaturesSole Agents For Oase Germany Since 1982
Fountains & Decor Ltd. was founded in 1982 by Mr. Albert Crowley to design and supply fountains and water features to the commercial and retail market. The business was formed on the principles of quality materials, services and technical expertise and has established itself as the market leader in fountain and water display technology.
The central themes of the company are excellence in design and installation and active consultation with our clients and other professionals such as Architects, Designers, Landscape Consultants and City Planners.
We offer a full range of services from initial consultation, CAD drawings through to final design and installation. In conjunction with "OASE" Germany, who are the leading manufacturer of fountain & water display equipment, and have been using their products since 1982. "OASE" ranks amongst the top water display equipment companies in the world. Our design team can offer custom tailored solutions to your most rigorous demands in water display, including underwater lighting and musical features.
Our highly qualified staff  have many years of experience in all aspects of the business and always on hand to help you with any queries.
Fountains & Decor are the market leaders in fountain design and installation.
LATEST PROJECTS
Some of our past commercial and domestic projects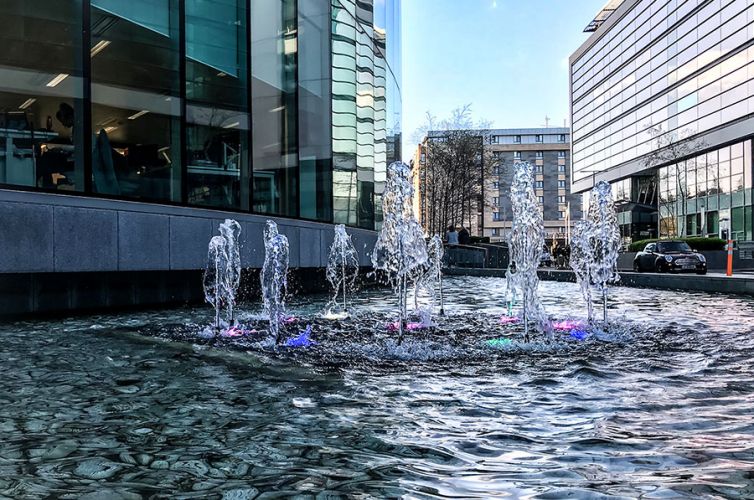 NEWSLETTER SIGNUP
Do you want more information on our water features or products?
Then simply signup to our newsletter below.