Forcefully high above
For fountains the water is delivered upward with full force. This is a characteristic that distinguishes the fountain pumps from the filter and watercourse pumps. This characteristic is easy to recognise from the smallest indoor fountains to the fountain in the palace garden. The models that can be remote controlled are particularly sophisticated, the power and fountain height can be controlled from distances of up to 80 m. Thus you can reduce the brisk splashing, for example in deference to the tranquillity of the evening.
Use the filter function to limit the displayed products.
Aquarius Fountain Set Classic
Aquarius Fountain Set Eco
Aquarius Fountain Set Eco 5500
Aquarius Fountain Set Eco 9500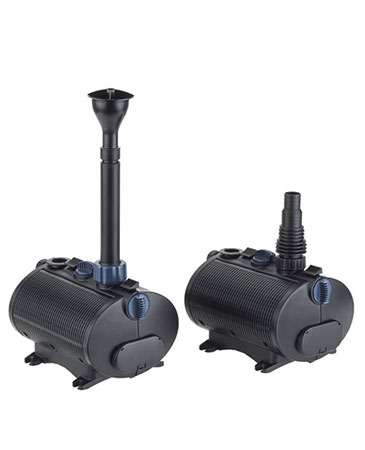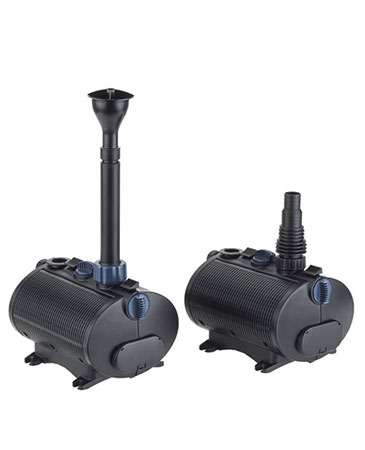 PondoMax Eco 1500 – 17000